Standard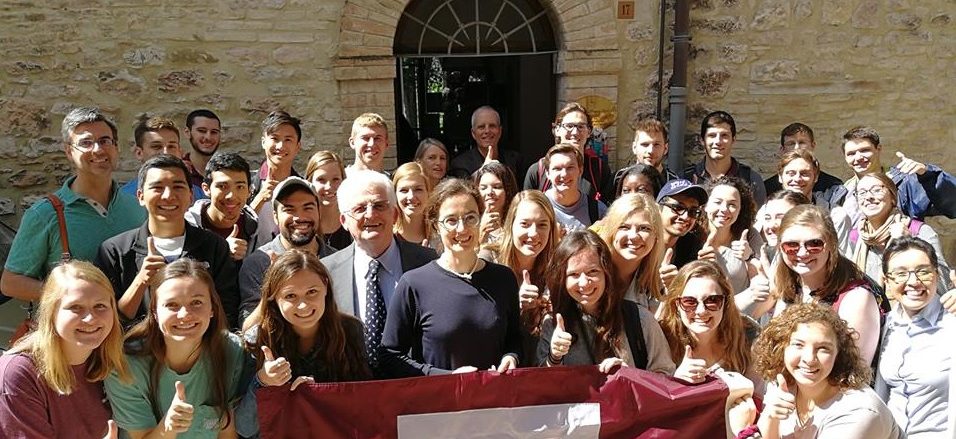 Duration: 20 group lessons per week, from Monday to Friday
Lessons per day: 4
Levels: all
Class size: min. 5 – max. 15
Books: course books, eBooks and access to interactive self-study activities on Moodle
The course provides a knowledge of vocabulary and grammatical structures through a communicative-situational approach using multimedia aids. The objective of the course is the achievement of an adequate competence in communication in the different levels, form beginners to advanced.
Students improve linguistic proficiency by bringing to completion or revising their understanding of grammatical structure and syntax. Alongside this, the student is introduced into the world of Italian civilization through the use of authentic material.
Through the different levels it is provided a deeper insight into the language, the vocabulary and the main aspects of Italian culture: literature, art, music, cinema, theater, fashion, cookery, etc.
For non beginners there will be an online placement test and a brief Zoom interview to determine which level a student should undertake.
2023* COURSE STARTING DATES
ALL LEVELS: November 20th 
2024* COURSE STARTING DATES
ALL LEVELS: January 15th – February 19th – March 11th – April 15th – May 13th – June 10th – July 1st – July 15th – August 5th – August 26th – September 9th – September 23rd – October 7th – November 4th – November 18th
* To start your course on a Monday not listed above, please contact us. The placement test and interview will be online, prior to the start of the course.
Fees

| | |
| --- | --- |
| weeks | price per week |
| 1 | 350 € |
| 2 | 300 € |
| from 3 to 7 | 270 € |
| from 8 to 48 | 250 € |
For payments made by the 10th of the month preceding the beginning of the course, or for two or more registrations, there is a discount voucher of 100 € (valid once only on courses of 4 weeks or more). No enrolment fee, no hidden fees, books included.
The course fee includes:
online placement test and interview
20 weekly lessons of Italian language and culture:
– general Italian
– lessons outside the classroom: conversation, guided tours and contemporary Italy
– workshops: discover Italian design and handicraft
– pronunciation lessons
certificate of attendance and of evaluation
CILS, PLIDA and ROMA TRE exams training
free wifi
student card
– discounts in some restaurants and some stores
– free entrance in 4 museums in Assisi