Bacio: Italiano&cioccolato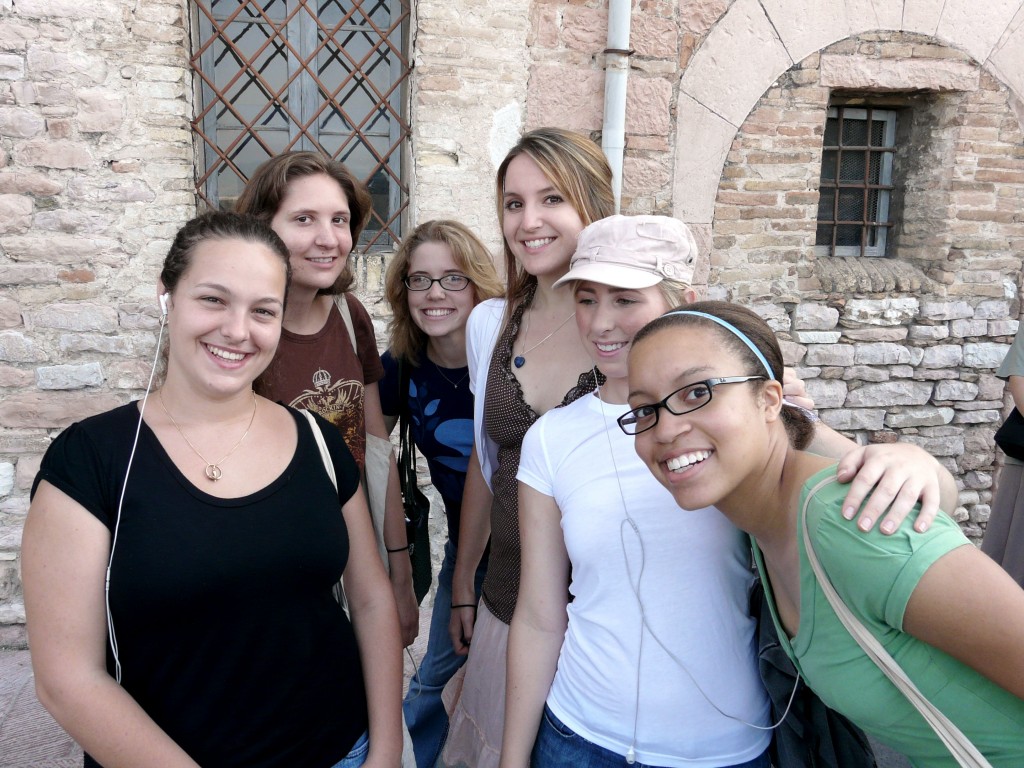 Day 1

 

Check in the apartment in Assisi.

Day 2

 

Italian language and culture one to one (or duo) course 9:00-11:50

Lunch with your tutor, visit of artisan chocolate factory. Discover how Baci Perugina (https://www.baciperugina.it) are made.

Day 3

Italian language and culture one to one (or duo) course 9:00-11:50

Cooking lesson (the use of chocolate in cooking and how to combine it with wine) and lunch with your tutor

Day 4

Italian language and culture one to one (or duo) course 9:00-11:50

Lunch with your tutor and guided tour of the Chocolate museum Perugia.

Day 5

 

Italian language and culture one to one (or duo) course 9:00-11:50

Lunch with your tutor and wine and chocolate tasting

Day 6

Italian language and culture one to one (or duo) course 9:00-11:50

free

Day 7

Free

Departure from Assisi station (or Perugia Airport)
Lessons
Italian language and culture one to one (or duo) course (15 lessons), after which it is issued a certificate of attendance and evaluation. The Academy teachers have a university background and years of experience.
     
Books and facilities
Books and workbooks will be distributed at the beginning of the course. The Accademia is also open outside the class schedule: a library, video library, multimedia educational materials for individual use and the wi fi are available to students for free.
Accommodation
Flats are in the very center of Assisi, only 2 minutes walking distance from the Accademia.  Flats are entirely furnished, self-catering with a fully equipped kitchen.
     
The program includes:
– language and culture course (15 lessons)

– course books

- certificate of attendance 

– certificate of evaluation
– 4 meals with your teacher or tutor
– accommodation in independent flat (utilities included)
– Tours and excursions listed in the schedule above.
– free wi fi in Accademia
The program is also available for two students  (duo course and accommodation in independent flat).
Please ask for quotation and availability ([email protected]). Thank you!