Communication and tasks in second language teaching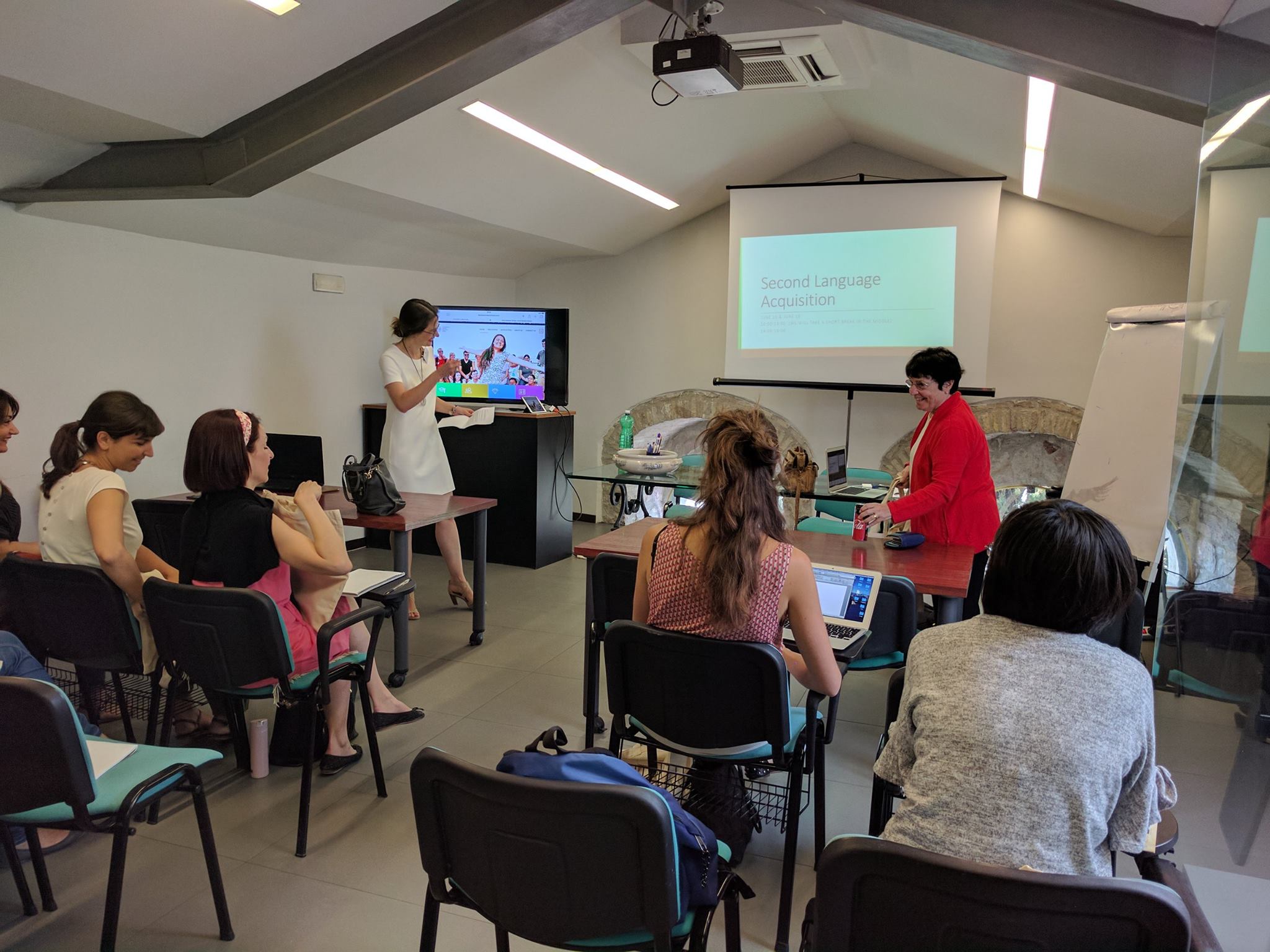 What is the nature of communication? Very often communication in second language teaching is equated to the use of the Q/A paradigm. Q/A practice very often resolves in the following: few learners participate; native speaker speaks a lot; roles for both instructor and learner are restricted; language learner speaks very little; not much interaction and negotiation of meaning. Communication cannot be equated with questions and answers (Q/A) practice. Communication is the expression, interpretation and negotiation of meaning in a given context. How do we ensure we implement this concept in second language teaching? Tasks (and not exercises) should form the backbone of the language curriculum. Tasks are the quintessential communicative event in contemporary language teaching. They involve the use of the language to express and interpret meaning and their main purpose is not language practice. In this module we will explore the role of tasks in the language classroom. Participants will be able to develop their own material (oral, reading and comprehension, listening and writing tasks) and plan how to test the effectiveness of tasks in the language classroom through 'action research'.
Calendar 11-13 January
11.01.2020 (Saturday)
08:30 registration
09:00 – 11:00
11:00 – 11:15 coffee break
11:15 – 13:00
13:00 – 14:30 break
14:30 – 16:30
12 .01.2020 (Sunday)
 Self-study activities available on moodle extra.aliassisi.it) 
13.01.2020  (Monday)
09:00 – 11:00
11:00 – 11:15 coffee break
11:15 – 13:00
14.00 test
Price 150 Euro (120 for University students). (È possibile utilizzare la carta del docente, iniziativa formativa ID.33267)
Professor Alessandro Benati is the Head of the English Department at the American University of Sharjah. He has previously worked in the United Kingdom at the University of Greenwich, Queen Mary and Westfield College, Middlesex University, and the University of Portsmouth. He is honorary visiting professor at the University of York St john, UK. Alessandro is internationally known for his research in second language acquisition and second language teaching. He has published ground-breaking research with James Lee on the pedagogical framework called processing instruction. He is co-Editor of the journal ISLA (Equinox Publishing), and Editor of the Advanced ISLA Research Book Series for Bloomsbury Publishing. He is a member of the editorial board for the journal Language Teaching Research and Co-Editor of the Grammar World Japanese online platform. He has recently launched with John Schwieter a new series for Cambridge University Press called Elements in Second Language Acquisition. Alessandro has co-ordinated national and international high-impact research projects funded by the European Union, Leverhulme Trust, British Academy, Sassakawa Foundation, Japanese MEXT, and the School Challenge. He is a member of the AHRC Peer Review College and the REF Panel 2021.He is currently working on two monographs (Key Questions in Second Language Acquisition: An Introduction and Key Issues in Second Language Teaching) for Cambridge University Press.
Enrolment form (registration is open until 30th September)